Industry
River Wealth Advisors is a fee-only financial advisory that offers personalized financial strategies to guide their clients. River Wealth Advisors enriches personal and business investors by providing independent advice for investment management, retirement planning and trusts.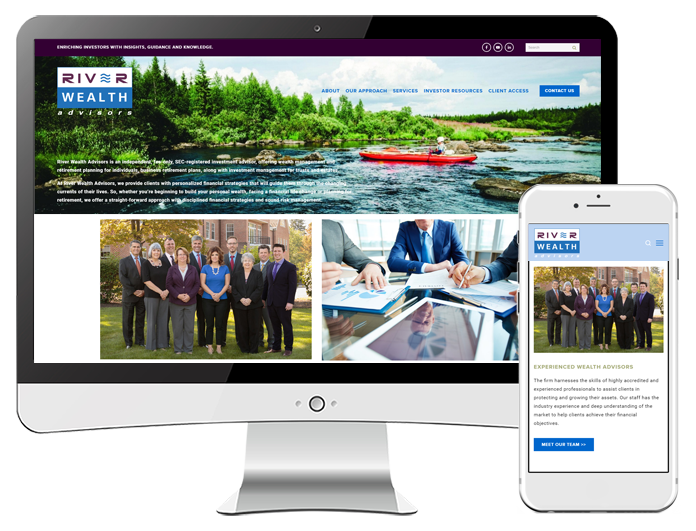 Marketing Challenge
Launched by two highly experienced investment advisors, it was critical that River Wealth communicate with their large following of existing clients about the new company, as well as establish credibility with prospective clients. River Wealth's brand image had to convey the high ethical and professional standards that are the bedrock of the advisors mission to enrich investors.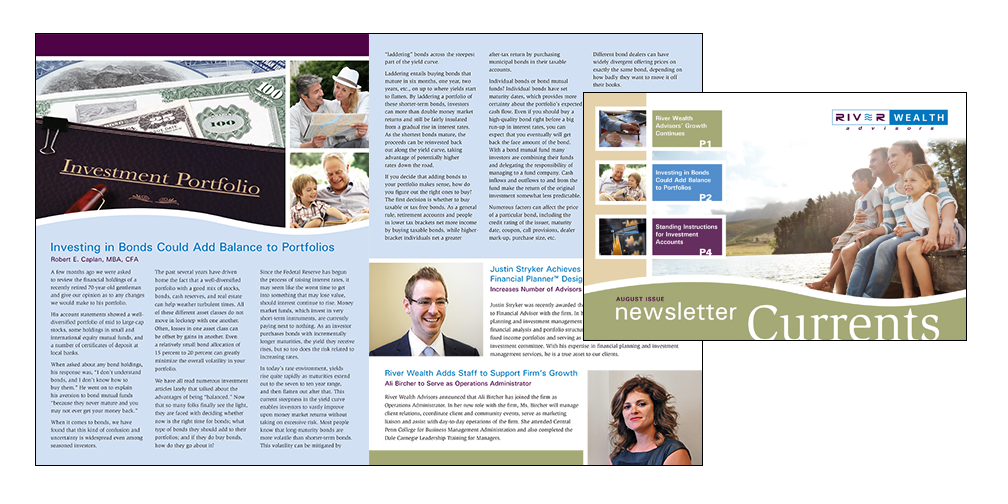 Marketing Strategy
ESTABLISH THE BRAND
AdAbility's creative team worked with River Wealth Advisors principals to launch the new investment firm. Starting from scratch with the new company naming, AdAbility built the River Wealth brand identity and distilled the essence of its promise of "Enriching Investors."
RESPONSIVE WEBSITE DESIGN
Based in Harrisburg, River Wealth Advisors serves clients across Central PA and throughout the Mid-Atlantic region. AdAbility formulated a comprehensive media strategy that would efficiently target high-net worth investors. The backbone of the marketing centered on interactive media. A responsive website was developed to attract prospective investors, as well as serve current clients with online access to accounts and investment information. Ongoing website SEO and pay-per-click help drive interest in the firm.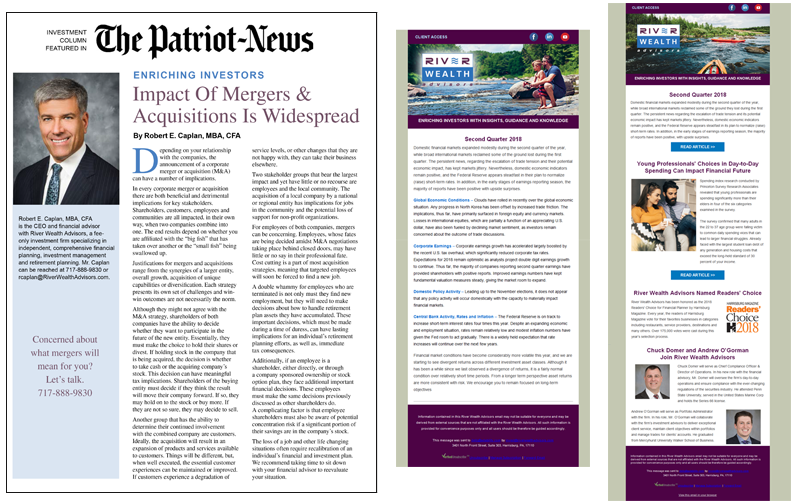 PUBLIC RELATIONS
An aggressive public relations program results in regular placement of articles and business columns penned by River Wealth's advisors. Client relations are bolstered by monthly Market Current emails, along with quarterly printed newsletters. Radio advertising on select stations and print advertising with high income audiences help to round out the firm's efforts.
Seminars, presentations and client events generate face-to-face opportunities for River Wealth Advisors to enrich investors by providing helpful information on financial strategies and sound risk management.