Does Instagram Make Sense for Businesses?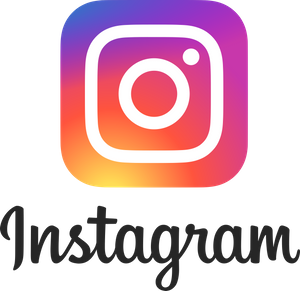 In a word, yes. Instagram does make sense for many businesses. Like all the other social media platforms, Instagram began as a platform for posting personal photos and videos. It has quickly become the favorite of the under 35 crowd.
Instagram is closing in on the one billion user mark, with about 120 million users being in the United States. This growth in users, along with new business-specific features, makes it a useful social media tool for companies. Worldwide, over 25 million companies are using Instagram.
Unlike Facebook, which is being abandoned in droves by millennials as the "uncool" parent platform, Instagram is becoming the newest brand showcase with loyal followers. Nearly three quarters of Instagram users are under the age of thirty five. A report by Forrester Research revealed that posts on Instagram generate 120 times more engagement per follower than items posted on Twitter.
Companies often use Instagram to post useful educational content to their feeds, including links to blog posts or videos. Photos of their latest offerings are also featured. Another way that businesses help potential customers discover your content on Instagram is through hashtags. Similar to other social platforms, when a hashtag is used in a post, a link is created that allows people to view everything that has been shared using that hashtag.
In addition to posting photos on Instagram, you can also stream live videos. On Instagram, videos are a hybrid of Facebook Live and Snapchat. Once the video ends, it only stays on your feed for twenty four hours. If you want a longer shelf life for the video, you can upload it through the app.
As with all social media platforms, Instagram also offers the ability to advertise. Currently, there are three ad formats available. Photo ads, which appear on feeds as photo posts, but include a "sponsored" label above the picture and include a Learn More button. The same additional functionality is available for video ads and carousel ads, which have multiple photos. All three ad formats appear in users' home feeds to help drive awareness, views and click-thrus.
Facebook purchased Instagram for $1 billion in 2012, just 18 months after the social platform was launched. So now, if your business has a Facebook account, you can easily link it with Instagram and post simultaneously on both. You can also enable sharing with your Twitter feed, so that your Instagram photos will automatically show there as well.
As with any social media, you need to have well thought out goals and performance tracking to determine if your efforts are hitting the mark. Four basic stepping stones - awareness, engagement, conversion, customer - can serve as the foundation for most social media campaigns. Each step along the way feeds the social funnel to obtaining new customers.
Deciding on the Best Holiday Card Delivery Method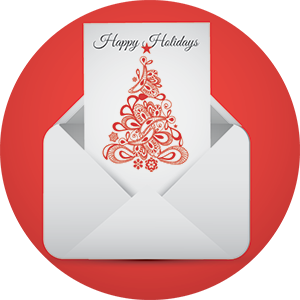 We can no longer fill our display of holiday cards. In years past, our company would receive so many holiday cards, from the folks we did business with, that our display was overflowing. For the last several years, the number of cards coming in has dwindled to a trickle. Based on this highly unscientific survey, we can only conclude that printed holiday cards are falling out of favor.
It stands to reason. We're becoming a digital society. We have online "friends" who we rarely, if ever see in person. Much of business today is conducted via email and online. It's possible to have entirely digital interactions with clients and vendors. According the United States Postal Service, the annual volume of first class mail has declined from its peak in 2001 of 103 million pieces to 56 million in 2018.
As the holiday season approaches many companies are considering if they should abandon snail mail in favor of digital delivery. There's no single answer for every company. Professional opinions vary, based on which industry expert is offering advice. Those in the direct mail arena, stand by traditional cards. Tech-oriented pros, advocate for electronic greetings.
A recent Fast Company article on company holiday card etiquette also teeter-tottered back and forth between mailing and emailing. They cited the downside of mailing cards including the labor involved, necessary lead time, as well as the cost and impact on the environment. The upside of a mailing done well is the opportunity to make a connection and nurture relationships with colleagues and clients.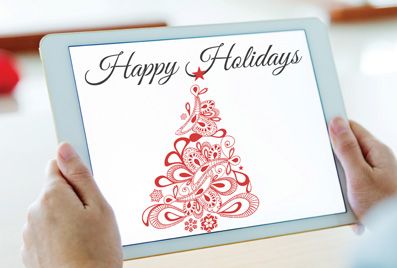 The obvious hurdle in electronic cards is making sure that the message successfully navigates spam filters to be delivered to the recipients' and then actually opened. The pros of delivering your holiday greeting electronically are lower costs, the ability to customize designs and detailed tracking of who opened and clicked on your message.
The best way to decide, whether you should maintain direct mail decorum or shake it up and go digital, is to compile a list of people that you plan to send holiday greetings to. By reviewing the list, you'll be able to determine which method the people on your list would respond better to. Still can't decide? You can always do a mixture of mailed and digital delivery, based on the recipients.
eNewsletters Keep Your Target Audience Engaged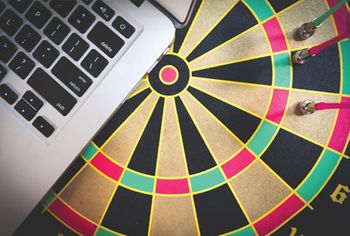 Congratulations, you're doing a good job, following the website best practices prescription, and regularly posting new and interesting content on your company website. But how can you ensure that people are reading your latest posts?
Most web visitors are not regularly visiting your site to find new content. That's where a company eNewsletter comes into play. Email newsletters provide a direct line of communication to customers and prospects, to provide them with the latest information about your company and prompt them to learn more by visiting your website.
Whether in print or electronic, newsletters are most effective when they are designed to inform and engage readers with relevant content. So, what content should you include? The first rule is to get the right balance between promotional and informational content. Less self-promotion is better. Be sure to include details about what's happening within your organization that will interest readers. Showcase your expertise by providing informative articles about your industry and trends. Share a calendar of upcoming community events you sponsor, presentations and other activities.
Before you start distributing your eNewsletter, take the time to consider what your overall strategy and communication goals are. The first step is to establish a publication schedule, which helps manage recipients' expectations about when your newsletter will appear in their inbox. It will also help you to plan and prioritize content.
Be sure to include a share button to make it easy for recipients to pass along your newsletter with others. In addition to a subscribe option, it's also required that you provide a way for recipients to unsubscribe from future messages.
A key to any successful email newsletter is good list hygiene. Regularly update your distribution lists with new clients and prospects who want to be added. Monitor your bounce list, so that you can update any email addresses that have changed or become inactive.
Chicago Creatives Develop a Font Using Shapes of Gerrymandered Districts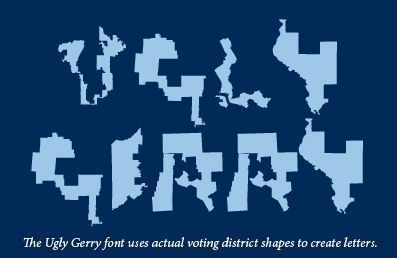 Chicago designers, Ben Doessel and James Lee, recently created their own font out of the actual gerrymandered shapes of congressional districts all across the U.S. The two coworkers from an advertising agency in Chicago were initially inspired by the shape of their own Illinois 4th district, which looked like the letter 'u.'
For those that don't know, gerrymandering is a process of redistricting an electoral map for political gain. It has been a hotly debated topic for years now, with both Democrats and Republicans scorning the practice, but continuing to gain from it.
There are many ways gerrymandering can occur including Cracking (splitting a community into two or more districts), Packing (concentrating voters of one party in a single district), Sweetheart (where incumbents from both sides redistrict to ensure their re-election), and Prison-Based (where ineligible prisoners are counted in the district their prison is located).
The issue of gerrymandering has even been brought before the U.S. Supreme Court, only for the court to relegate the responsibility back to the states. The Pennsylvania Supreme Court recently redrew the congressional districts, with fewer county splits and higher compactness.
By creating this font, the Ugly Gerry team is hoping to raise awareness of this problem and pressure politicians to draw district lines more fairly, so everyone can receive a vote.
If you'd like to see the full alphabet by Doessel and Lee called "Gerry," you can visit their website www.uglygerry.com and download it for free. They've also included a place to craft your own message using their font and tweet it.