Does Instagram Make Sense for Businesses?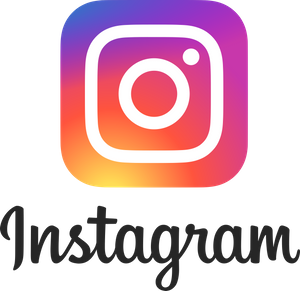 In a word, yes. Instagram does make sense for many businesses. Like all the other social media platforms, Instagram began as a platform for posting personal photos and videos. It has quickly become the favorite of the under 35 crowd.
Instagram is closing in on the one billion user mark, with about 120 million users being in the United States. This growth in users, along with new business-specific features, makes it a useful social media tool for companies. Worldwide, over 25 million companies are using Instagram.
Unlike Facebook, which is being abandoned in droves by millennials as the "uncool" parent platform, Instagram is becoming the newest brand showcase with loyal followers. Nearly three quarters of Instagram users are under the age of thirty five. A report by Forrester Research revealed that posts on Instagram generate 120 times more engagement per follower than items posted on Twitter.
Companies often use Instagram to post useful educational content to their feeds, including links to blog posts or videos. Photos of their latest offerings are also featured. Another way that businesses help potential customers discover your content on Instagram is through hashtags. Similar to other social platforms, when a hashtag is used in a post, a link is created that allows people to view everything that has been shared using that hashtag.
In addition to posting photos on Instagram, you can also stream live videos. On Instagram, videos are a hybrid of Facebook Live and Snapchat. Once the video ends, it only stays on your feed for twenty four hours. If you want a longer shelf life for the video, you can upload it through the app.
As with all social media platforms, Instagram also offers the ability to advertise. Currently, there are three ad formats available. Photo ads, which appear on feeds as photo posts, but include a "sponsored" label above the picture and include a Learn More button. The same additional functionality is available for video ads and carousel ads, which have multiple photos. All three ad formats appear in users' home feeds to help drive awareness, views and click-thrus.
Facebook purchased Instagram for $1 billion in 2012, just 18 months after the social platform was launched. So now, if your business has a Facebook account, you can easily link it with Instagram and post simultaneously on both. You can also enable sharing with your Twitter feed, so that your Instagram photos will automatically show there as well.
As with any social media, you need to have well thought out goals and performance tracking to determine if your efforts are hitting the mark. Four basic stepping stones - awareness, engagement, conversion, customer - can serve as the foundation for most social media campaigns. Each step along the way feeds the social funnel to obtaining new customers.