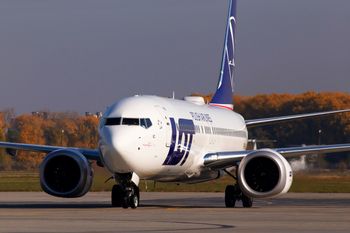 As much as companies may hate to admit it, public relations crises are a very real, constant threat to their brands. Rather than be caught off guard, it is important to recognize the potential threat and be prepared to respond appropriately in a timely manner. Two recent public relations disasters help illustrate examples of both poor and effective crisis management.
Boeing's new aircraft, the 737 Max 8, was involved in two fatal plane crashes, one in October 2018 and the other in March 2019. Initially, Boeing placed blame on the pilots, claiming that they had failed to properly handle the new flight control system. After investigation, it turns out that the 737 Max 8 had a technical problem with its new flight control system. As a result, Boeing faced allegations that they were aware of this issue during manufacturing and then failed to properly train the pilots on the new software.
As the public relations crisis continued to escalate and garner more media coverage, Boeing continued to deny responsibility and refused to recall the 737 Max 8. It wasn't until governmental agencies decided to ground the planes that Boeing publicly acknowledge there was an issue with the new software. Boeing has been researching a solution to the faulty flight control system for months.
In June 2019, at the Paris Air Show, Boeing CEO, Dennis Muilenburg, finally apologized for the accidental deaths after months of silence and denial. In the public apology, Muilenburg also stated that they have a solution which will soon be submitted to regulators. He also apologized for the poor communication of his company during this crisis.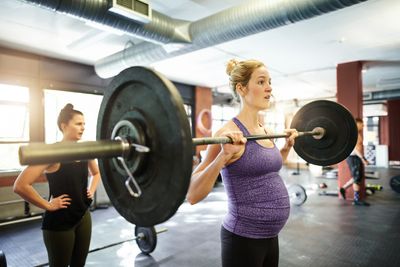 An example of properly handling a PR crisis was how Nike responded to charges that they were not treating female athletes well. On Mother's Day, the New York Times published an opinion piece from Olympic runner, Alysia Montaño, detailing the lack of a provision for maternity leave in Nike's sponsorship contracts. When female athletes decided to start a family, Nike paused their sponsorship of the individual until she could return to the field. This was problematic because of gender equality and because these athletes depended upon this income.
Shortly after the article started gaining traction in the arena of public opinion, Nike issued a full statement supporting female athletes and declaring that their contracts moving forward will include terms for family leave. Nike's response to the PR crisis was done in a timely manner, while the media spotlight was bright and helped to turn the negative news coverage on its heels.
So, what can companies learn from these examples? When faced with a public relations crisis, it is imperative to be transparent with the public. Boeing knew about the problems with the 737 Max 8, but tried sweeping it under the rug. They faced much more backlash, than if they had been transparent and responsive to criticism. Nike, who quickly admitted fault in a public statement and issued details about their plans to correct the situation, have been commended for their actions.
Another takeaway is to act in a timely manner. Boeing did not act after the tragic accident in October of 2018, and another plane crashed as a result of it. Nike, however, responded within a week of the incident with a set solution to the issue at hand. Had they waited, the media could've placed Nike in a more negative light.
Lastly, the response to a crisis should be sensitive to the situation. Boeing should've immediately shown concern for the loved ones of the victims, but their apology came months after the tragedy. Nike began their statement by recognizing the greatness of female athletes everywhere and then offered an immediate solution. They showed thoughtfulness and provided an earnest solution – a perfect combination.
These PR crises are ongoing, and will be for many months. Boeing will need to implement software changes and train all of the pilots before the 737 Max 8 can fly again. Nike needs to revise their current contracts to include family leave and include the provision in all future contracts. When responding to a PR disaster, companies cannot make empty promises. They must follow through if they truly want to rectify the situation.
No one can predict when a PR crisis will occur. It is important to acknowledge the possibility of one and be prepared to respond. When and how a company responds is just as important as addressing the issue at hand.