Industry
KeyMed Partners, Inc. provides a full range of medical billing and accounts receivable management services for healthcare facilities and medical practices throughout the Mid-Atlantic region. They specialize in providing ongoing management of billing and receivables for clients to increase revenues and improve cash flow.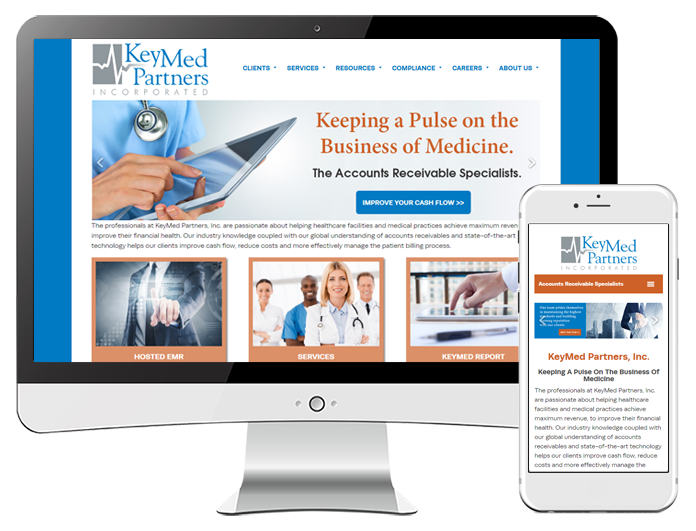 Marketing Challenge
KeyMed wanted to establish their brand identity with healthcare providers. Since they serve both hospital facilities and medical practices, the company faced a challenge of developing an umbrella brand that would resonate with both groups. In addition, they needed to elevate their sales and prospecting process to increase revenues.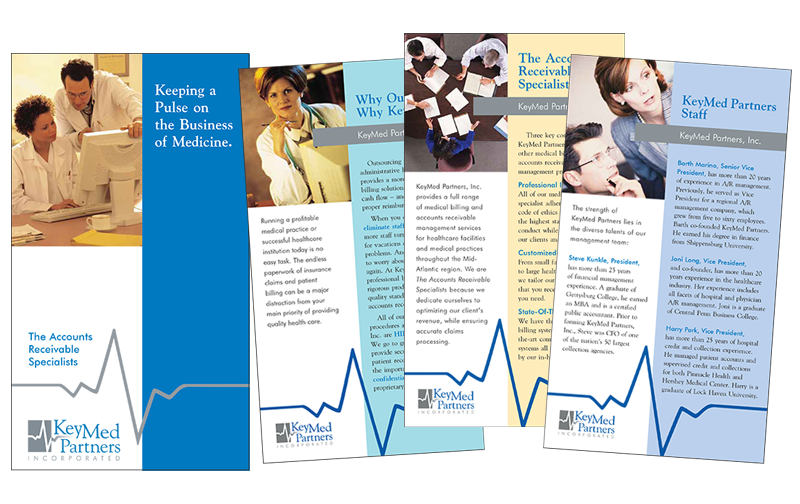 Marketing Strategy
CREATING A STRONG BRAND IDENTITY
AdAbility Marketing Communications created a new brand identity, featuring a heartbeat line and accompanying slogan – "Keeping a Pulse on the Business of Medicine" that provided a foundation for all of KeyMed's marketing communication materials. A mixture of traditional and online marketing methods were combined to insure that prospects were being reached.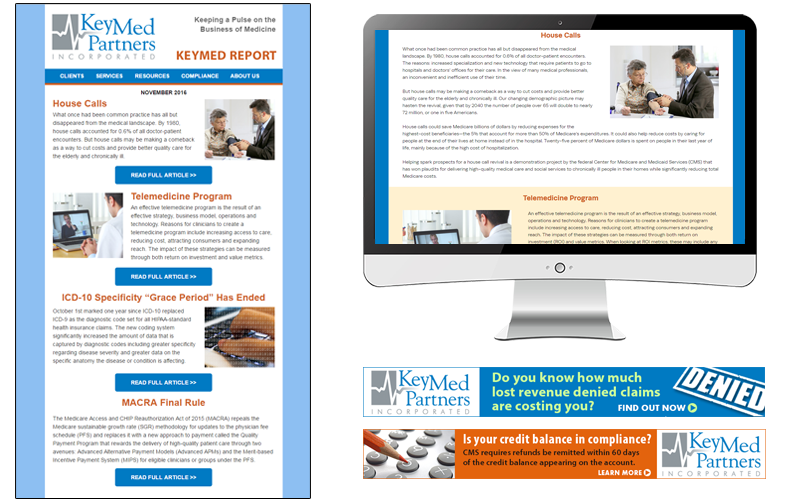 SALE & COLLATERAL MATERIALS
After analyzing the services provided by KeyMed, a dual use brochure, which could be customized for healthcare institutions or private practices, was developed as a sales tool to help acquire new clients. AdAbility guided KeyMed through a complete automation of their sales process and outreach materials, which enables their sales representatives to more effectively target and reach prospective clients.
A number of interactive elements were also instituted for KeyMed Partners. The KeyMed Report Enewsletter was created to communicate industry news and important medical billing changes that would impact healthcare providers being served by KeyMed. A fact-filled responsive website was also designed and launched in order to build the company's online presence. The responsive site allowed viewers to easily navigate through the site regardless of what device they were using.